Hoang Su Phi Mountain Bike Challenge 2017 was closed in May 21 at Thong Nguyen stadium, Hoang Su Phi district, HaGiang province. The winner is Jaap Van Norel from Netherlands.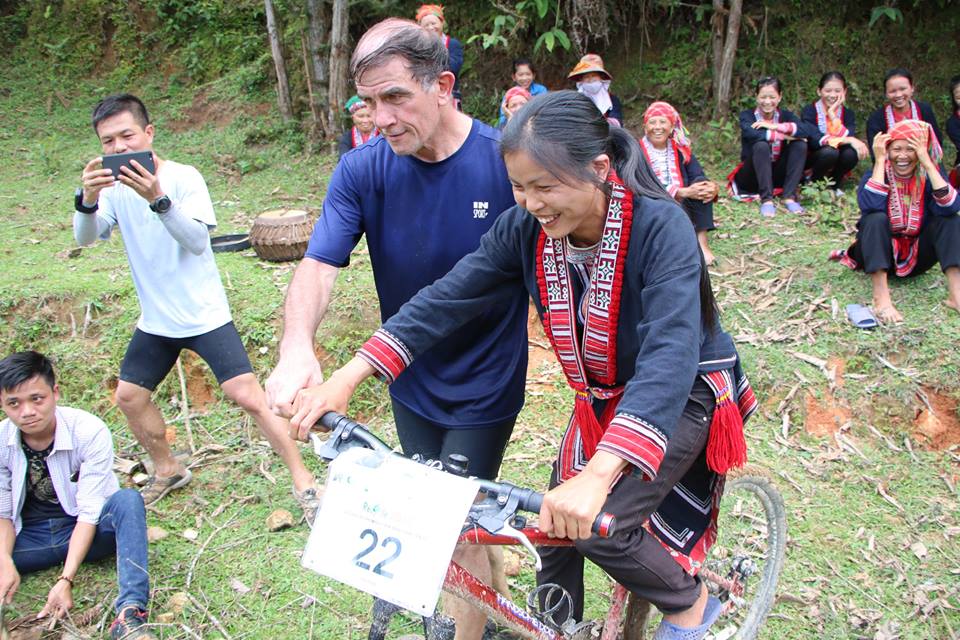 This event raised 54,000,000 VND to fund the concreting road in Ban Luoc village. The bikers participated in building this road with the community.They also spent time to exchange culture with the local people every biking stage. Here are some comments from the riders:
"Amazing experience, fly out the hills, beautiful people, beautiful countryside, amazing", said Steve Murray from Canada.
"For me, this is more about getting to know this part of Vietnam than riding bicycle", Nacho from Spain.
"Great great experience, good challenge", Gilbert from France.