Indochina Junk

Since its establishment, Indochina Junk, has identified and developed a sustainable business associated with environmental protection and local community development. Being the top rated cruise company in Halong bay, Indochina Junk has convinced our customers, business partners and locals to practice responsible travel not only in Halong hay but also other destination in Vietnam. We believe in sharing with local community and environment by practicing sustainable travel business with responsibility, high respect to culture, locals and destination.
We understand our role and influence in the sustainability development of tourism in. Therefore, we are committed to promoting sustainability. We aim to follow, implement and promote good sustainability practices to maximize positive impacts and minimize negative impacts on tourism of our operations and to influence our clients and partners to do the same. Being a Travelife Partner in Mar 2017, we focus more on sustainable development and work to become the number one responsible travel company in 2020.
We ensure clear and constant communication and high protection to our customers
We commit to sustainability management & legal compliance
We commit to social policy and human rights
We commit to practice environmental protection and enhance community relations
We try to ensure that vehicles used on tours do not cause more than average pollution. We believe that transport is an important aspect of sustainable tourism, and we do our best to decrease the average pollution level
We aim at involving as many locals as possible by employing them in the tourism business.
We stand for a fair and safe working environment that supports and respects local communities.
We aim to maximize positive impacts and minimize negative impacts at destination to ensure the sustainable development of the places that we operate in.
Our mission: "Actions for the most sustainable benefit toward the environment, the community, our customers, our partnership then our employees".
Our responsible travel projects:
Community based tourism in Vong Vieng fishing village ( Halong bay) since 2005
For a green Halong Bay (since 2007)
Community based tourism in Yen Duc village, Quang Ninh province (since 2011)
Community based tourism in Binh Lieu, Quang Ninh province (2015)
Clean & green living in Halong city (2015)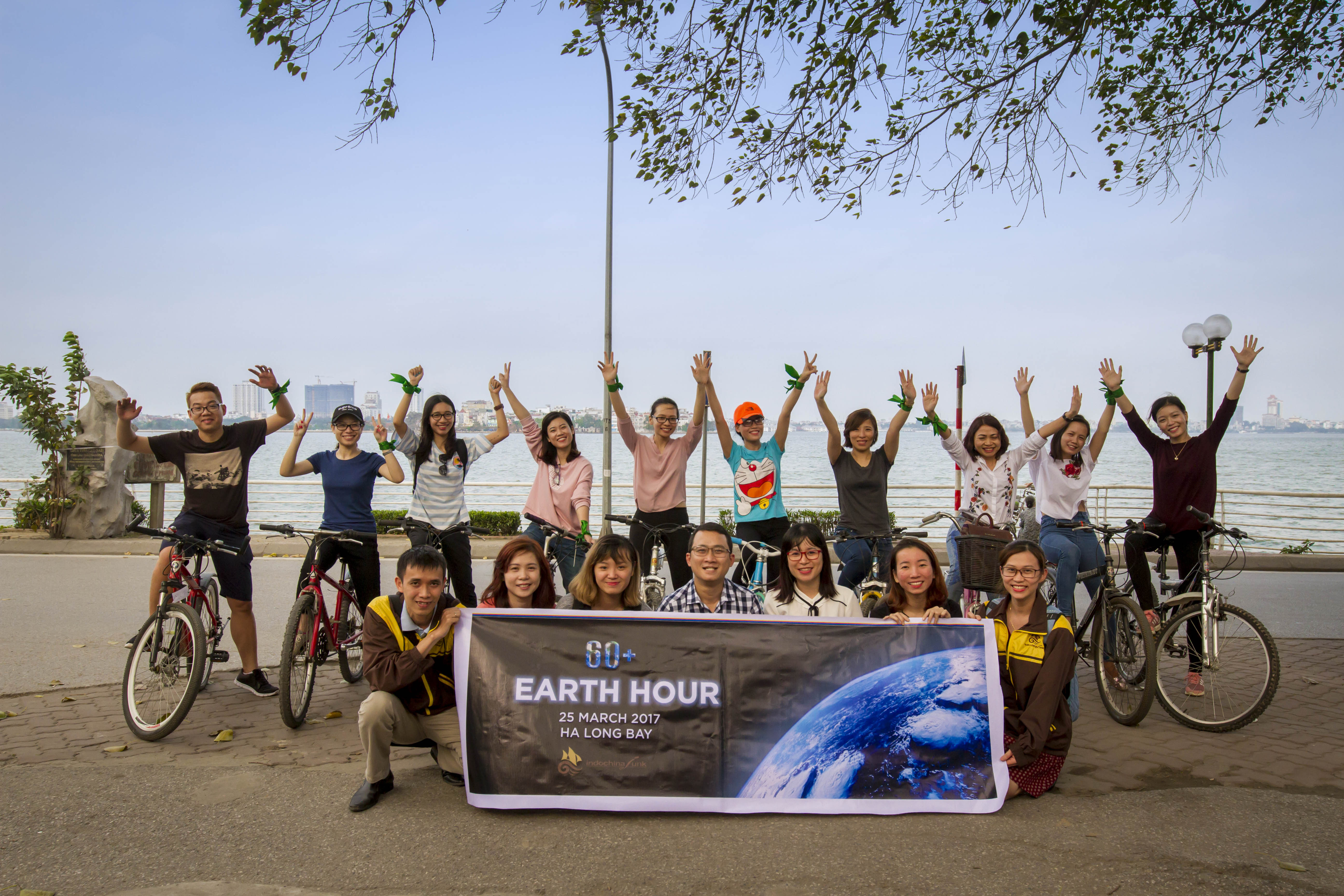 Contact Information:
Address: 

No. 58 Au Trieu st – Hoan Kiem dist-  Hanoi – Vietnam.


Phone: 

(+84 – 24) 3926 4085


Email:

 [email protected]


Website:

 http://www.indochina-junk.com/