Hospitality Tourism Management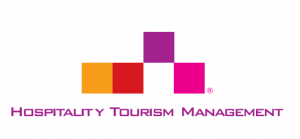 HTM is a boutique hospitality and tourism management consultancy, operating in Vietnam, Laos and Cambodia since 1998.
HTM has been extensively involved in tourism and hospitality feasibility studies, tourism master plans, hotel and resort technical assistance and pre-openings, hotel management, technical and vocational education and trainings, capacity building programs and various other activities. Our clients are from the private and public sector, investors and owners in hospitality as well as international development agencies and local governments with tourism-related projects.
HTM takes a customer driven and hands-on approach, striving to achieve best results and return on investment for our clients. We believe in open and fair business, based on mutual respect and benefit for both parties. We take pride in combining international standards and responsible and sustainable practices with an in-depth knowledge and understanding of the local market place. Based on project requirements, we appoint and work in a multi-disciplinary team of experienced and professional international and local experts.
Contact Information
Address: No. 2, Alley 236/ 7, Au Co Street, Tay Ho District, Hanoi
Representative: Nguyễn Thị Hà
Phone:
0904 081 892
E-mail: [email protected]
Website: www.ht-management.com